Feel the Beat Selected as Red Rocks Charitable Giving Program Beneficiary
---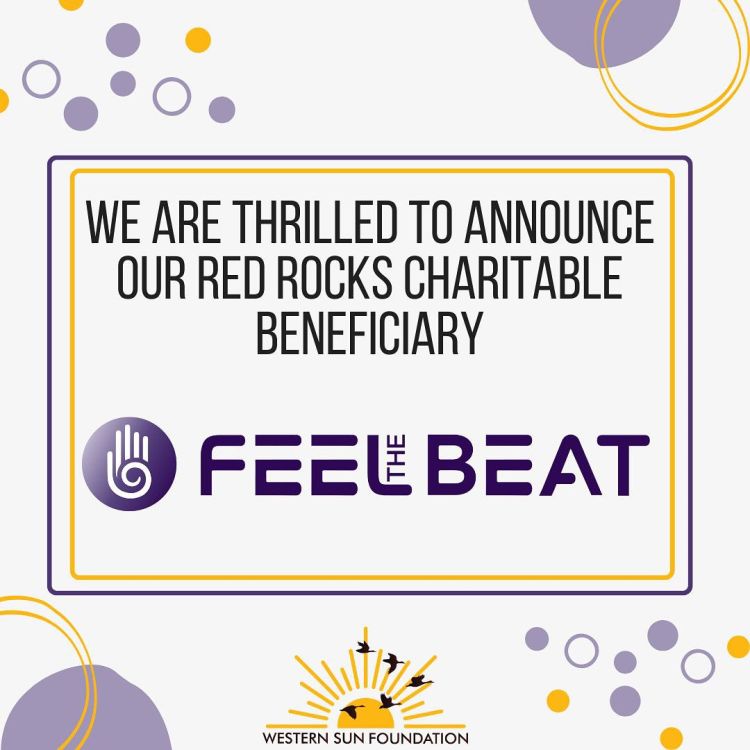 Feel the Beat uses one-of-a-kind curriculum, a vibrating dance floor and a sign language-friendly environment to make dance education accessible to ALL! Their fully accessible studio model features bone-conductive dance floors that engage an individual's sense of touch, allowing students to feel sound through vibrational energy- to literally feel the beat! In addition to bringing individuals into the immersive world of rhythmic exploration, they integrate customized curriculum and a multilingual approach to remove barriers and connect students from all backgrounds, making dance and music accessible to everyone.
We are thrilled to be partnering with Feel the Beat for our next charitable beneficiary campaign.
Make sure to stay tuned to Western Sun Foundation's social media channels over the next month as we bring you more information on how exactly they do what they do, the impact they are having on their community, and how we can raise money to support them!